Description
Treadmill Fan Belts is one of the largest stockists of affordable replacement treadmill fan belts in the world, with thousands of readily available domestic and commercial belts.
DURABLE CONSTRUCTION: Treadmill Fan Belts treadmill belts are made to last. Engineered with the Best Quality material, that equals or exceeds OEM standards. Treadmill Fan Belts belts are perfect for both commercial and residential treadmills. These may also be called Treadmill Drive belt, treadmill Motor belt, Treadmill polyrib belt
WORLDWIDE SHIPPING: Treadmill Fan Belts delivers treadmill belts to over 200 Countries worldwide
30 Years in the Fitness Industry: With knowledge built up from being in the fitness industry for over 30 years we will make sure you get the correct Treadmill Belt and Expert advise
100% Positive Feedback We Consistently Achieve 5 star rating on eBay in all Categories
Fan/Drive/Motor Belt Information
| | |
| --- | --- |
| Make: | Acron / Black Belt |
| Profile: | MultiRib |
| Colour: | Black |
| Main Features: | Low Noise High Grip High Flexibility Very Affordable Fast Delivery |
| Groove dimension: | PJ |
| Groove Angle: | 2.34 /- 0.03 mm |
TREADMILL FAN MOTOR DRIVE BELT
Compatible with a range of treadmill models, our belts are suitable for both home and commercial use, and can be referred to as treadmill fan belts, treadmill drive belts, or treadmill motor belts.
Crafted from premium materials, our belts are built to last, providing excellent durability and longevity, ensuring your treadmill runs smoothly and efficiently. And with their easy installation design, you can quickly and easily replace your old or damaged belt, getting your treadmill back up and running in no time.
But that's not all. With our limited-time sale, you can save big on your purchase, making it the perfect time to upgrade your treadmill with one of our top-notch belts.
If you're unsure about the size of the fan motor drive belt you need for your treadmill, don't worry – we're here to help! We have a guide on how to measure your fan drive motor belt, which will guide you through the process step-by-step.
Once you've measured your fan motor drive belt, you can easily purchase the correct size from our website. Just visit our Custom Drive/Fan/Motor Treadmill Belt page to place your order.
And if you're already purchasing a main treadmill belt from us, you can also add your fan motor drive belt to your order above for added convenience.
Don't let a worn or damaged fan motor drive belt prevent you from getting the most out of your treadmill. Order now and enjoy the benefits of a smooth and efficient workout with a new fan motor drive belt from us!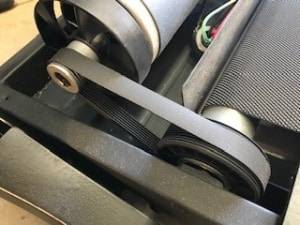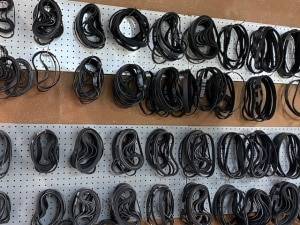 FOR ALL MAIN RUNNING BELT ORDERS PLEASE
VISIT OUR PARENT SITE WWW.RUNNINGBELTS.COM.AU